February 15, 2023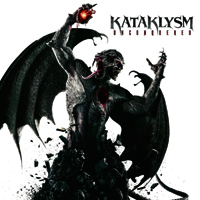 The intriguing mystery of the introduction precedes the development of The Killshot main motive, combining music and vocals in a single musical extravaganza of the Kataklysm - Unconquered album, continuing with the charm of the vocal part of the Cut Me Down composition.
Guitar passages and riffs weave in an enchanting lace, anticipating the rhythmic drive of the Underneath the Scars song topped by a vocals story, continuing with the rhythmic tenacity of the Focused to Destroy You defiant march with hints of keyboard charm and rolling explosions of drum roll in the harsh sound of the verses, preceding the soothing sound with the charm of the majestic guitar passages, combined with vocal significance in the sound of The Way Back Home valiant anthem.
While maintaining the grandeur of melodic charm, the Stitches epic procession progressively varies the rhythm and pace, anticipating the furious fury of the Defiant musical thriller.
The symphonic charm of the intro prepares for a thoughtful perception of the sound of the Icarus Falling composition, bewitching with a combination of melody, drive and vocals charisma, anticipating the enchanting sound of the When It's Over musical fairy tale, completing the album with the union of musical and vocald artistry.