September 22, 2020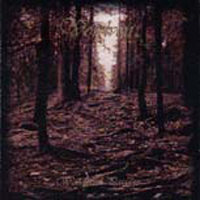 The symphonic charm of the Heathen Blood Never Falls instrumental passages is combined with the demonic screaming of vocal phrases, coming to the fore in the instrumental passages and alternating with vocal emotions combining screaming, complemented by brief finishes and background phrases of the singing lady.
The Journey Into The Realms Above continues the Vordven - Woodland Passage album with the instrumental romanticism of a guitar solo, adding to its charm with the symphonic atmosphere of keyboard passages. Then the Cold Pagan Steel musical tale combines that symphonic charm with the screeching of vocal screaming, bringing an epic ambiance with guitar and keyboard solos of instrumental bridges, then combining emotional screaming with singing lady phrasing additions, enveloping those vocal exercises with epic symphonic musical lace.
The title composition Woodland Passage begins with a charming symphony, bringing the echo of orchestral passages of classical music into the album's sound, enveloping the charm of keyboard symphonies, then the vocals with demonic screaming call into these charming expanses a whirlwind of drive enveloped in a symphonic musical atmosphere. Accentuating the bursts of emotionality with keyboard notes, the In Melancholy combines different keyboards and melodies of a wind symphony in its instrumental extravaganza, anticipating the final composition of the album with instrumental charm. The Through Decades then continues these motives, filling the musical sound with guitar power and rhythmic drive, preserving symphonic artistry, crowning it with musical fury, wrapping around the vocal part with this combination.