March 17, 2023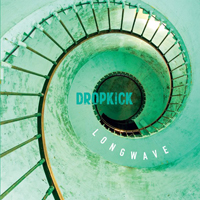 The unhurried melodic charm of the Out of Tune song begins the musical procession of the Dropkick Murphys - Longwave album, complementing the musical passages with vocal inspiration, continuing the musical narrative with the soothing pensiveness of the I Thought I Was OK composition, complementing the main vocals with the support of musical associates. Inspiration and festive mood is embodied by the sparkling brightness of the sound of the It's Still Raining song.
The vocal narrative is brought to the forefront of the musical image of the Faraway Places bard ballad, followed by the joyful whirlwind of the Come Around song, complementing the guitar riffs with sparkling swirls of keyboard passages, inspiring majestic processions of musical variations and vocal phrases of the Giving Way solemn anthem, combining a rhythmic mid-tempo musical procession with sophisticated vocals reflections. The guitar solo of the instrumental part accentuates and elevates the greatness of musical melody with artistic charm.
An inspired vocals narrative captivates the listener to follow a wanderer who has seen a lot along the way and exhorts it in the All I Understand song, followed by a soothing acoustic chime of guitar strings with a charming narrative of the vocal duet of the Blue Skies composition with notes of memories and light sadness, which is dispelled by the joyful sound of the Fed Up Thinking of You song, which preserves the vocals duet in its sound, sometimes receding with background vocals before the pressure of the main vocals.
The communication of vocal voices weaves a charming lace of musical charm of the Even When You're Gone acoustic song, followed by the melodic sensual sound of the See You There romantic ballad and the completion of the album with the Turning of theTide enchanting musical story.