September 02, 2019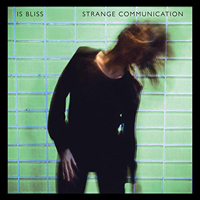 Starting the Is Bliss -Strange Communication album with an inspired ballad, marching with a thoughtful narrative of musical thoughts Belong raises in the refrain the banner of an emotional explosion. Fascinating with the instrumental sound of the cosmic atmosphere, Can't Sleep Forever continues the album, preserving a bewitching romantic atmosphere.
Preserving the romanticism of the sound, All I See Is You is transformed into an acoustic ballad, intertwining the sound of an acoustic guitar with enchanting tunes of a flute. Wrapping up a coverlet of fairy tale motifs in the introduction and verse, Fall in the chorus ascends in a sparkling surge of power and charm, then returning to the fairytale musings of the verse.
Moving an epic musical essence to the expanses of the spicy deserts of the eastern expanses the Wonder song fascinates with bewitching notes of oriental folklore.
Returning again to the pacification of the acoustic ballad, I Tried envelops in a romantic atmosphere, complementing the guitar passages with a violin symphony in instrumental bridges. After variations of the romantic atmosphere What To Believe composition explodes in waves of rebellious drive. But Lost Thoughts finishes the album with mystical trends of ancient tales, enveloping enchanting musical mystery with mysterious vocal phrases.