March 17, 2021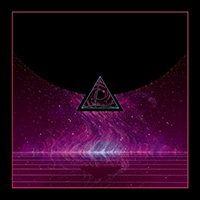 The insistent Rutherfords musical march begins the Sea Mouse - Tropical Fish album with mid-tempo steps of musical schtick, complementing the musical passages with vocal compulsion. The guitar intro of the Vogons song persistently and consistently develops the sound of the main motif together with the vocal reflections, again and again accentuating the title in the chorus.
The unhurried Kickin' ballad hums softly and wistfully with musical melody, then crowns the musical image with a vocal part. Densely, insistently and persistently, the Car Smasher march rolls in waves of musical pressure. The Fire song returns to a pensive romanticism and inspiration of musical charm.
Insistent, energetic, and assertive, the Same Old Song composition in the verse retreats to a musical assertiveness before the vocals brooding, but returns to a musical assertiveness in the sound of the chorus and instrumental bridges.
The Tesseract ballad captivates with its soft acoustic guitar solo and unhurried vocal reflections. The Tropical Fish song brings elements of playfulness and freedom of rock'n'roll spirit to the sound, still keeping the ballad muical style.
The Bad Brains composition pushingly and insistently brings the vocal part to the forefront of the musical image. The Insane ballad brings musical echoes of country style to the sound of the album. The Throw Away the Key song completes the album's musical narrative with a bluesy wistfulness.