May 22, 2018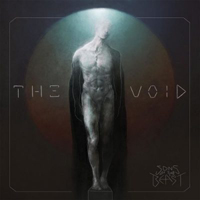 The pensive romance of the acoustic guitar bust in the instrumental composition 2277, supplemented by the pensive charm of the guitar solo, anticipates the further development of the Sons of the Beast - The Void album. The introduction of the next song, War Never Changes, noting the significant role of solo bass guitar continues the album, vocal phrases raising emotional nervousness to the much higher level.
By sweeping aside all sorts of tricks and mysteries, Boo Or Boo-Urns blows the sound in a furious dance, enveloping in the chorus the focal phrases by a crowd of companions yelling in unison. But this simple dance does not last long - No Justice (But Who Cares) brings the atmosphere of furious drive of the 80s and 90s of the last century, reminding many young people. However - it is worth noting very interesting melodic findings that will not let bored even welcoming the old school of rock music!
Driving the support clips of the path, then Across The Mosh develops the sound as the ultimate melody, completing the melodism that precedes the vocal part with the melody, then combining the drive with the melody. Never sound like that will grow old - where's the slam, where's the moshpit ?! Prepare for the wall of death!
In part repeating the beginning of the previous composition, The Witching Pact reproduces the sound, alternating vocal phrases, supplemented by vague playfulness - like questions and answers. This combination is fascinating, keeping attention and perception. In instrumental bridges there is an epic romance, confirming the unity of drive and melody!
Continuing the similar style Rip And Tear combines an exciting melody that captivates the mind and feelings along with the flow of unrestrained drive. Well, everything is perceived in different ways - but this album is more and more like it!
By slightly changing the rhythmic structure, taking rhythm and power to the fore in the introduction, Mr. Rampage then continues the triumph of playful drive, somewhat smoothing the impetuosity by pulsating jocular phrases.
Exaggerating gloomy darkness and intriguing mystery in the introduction, Into The Void (Of Ignorance) gives a little more attention to melody and mystery, tightening vocal phrases in mysterious reflections. In the choruses, the vocal inspires everyone to sing it to the screams, after the choruses the instrumental bridge breathes in the influence of progressive musical ideas. Returning to the classics of movies and music Bronson carries us away in a rushing drive, pulsating along with the vocal phrases ... but after a pause completing the furious flow of drive by a thoughtful lounge.