March 15, 2016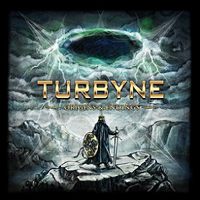 Turbyne - Origins & Endings is their perception of cause-and-effect relationships. The melodic intro, separating the guitar rhythm and solo parts to connect this division later - that's When The Sky Opens.
Dozed off under the lyrical music - come on! wake up - it's time to fight with the Dark Of The Void, which is still melodic - but more oppressive.
The rhythm of a marching squad, and whining guitar in the background, like the wind around - Successors should go forward without interruption and obstacles.
Start of The Last Day - clean vocals, acoustic guitar strings and Piano, then electric guitars only accompany and do not interfere sad stories to fill your brain through the ears. Ballad, thats it!
Warlord does not tolerate interruptions, interference or obstacles - but accompaniment of his growling is not so brutal. When he ceases - we heard clean vocals and mid-tempo guitar solo follows it.
At The Summit instrumental pause - when you can hear far away winds and keyboards. The Greatest Journey continues and develops an instrumental component of the album.
Somber whispering voise starts The Fate Of A Dying World, but then he shared the story with no less dark, but more powerful and evil growl.
Lyrically dismal ballad played on the piano - Sky (Reprise). Metalcore The Infinite Black follows it - with a clear strings in a middle and melodic finish of the track.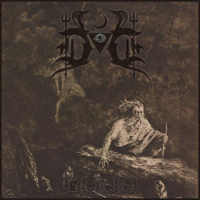 In the beginning everything it was too easy, without effort and much better than expected?
The end may be similar to this - Dark Devotion - Loss.
Powerful, overwhelming march begins to play from the first seconds of the Loss, title track of desperation.
Is it possible to drag yourself away from this abyss? You have to Leave the Past Behind - nothing remains!
Marcha Funebre - that's funeral march by the organ.
Start of Grief, Pain and Despair foreshadows the doom, next follows doom-death, while the organ begins to play its music - and all ends desperation of the initial march .