August 04, 2019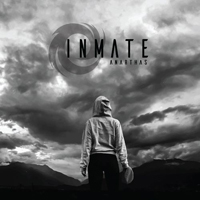 The throbbing reverie of the Impossible Is Nothing intro is replaced by fickle vocal phrases intertwined with music in doubt of the Inmate - Anarthas main motive. Starting with a wave of doubts and forebodings, then the Breakout Season musical passages entwine around a divided vocal part, combining several musical streams, with a mystery of varied musical coverings, bewitching lace.
Coils of musical doubts and experiences surround the Cornerstone vocal experiences, combining in a mysterious alternation and kaledoscope of musical styles and genres. The Dare to Fail main motive lays the axis of the musical narrative, around which changeable phrases of the vocal part, combining pure and screaming, hovers. Perhaps the title track of the album Anarthas crowns it with the jewel of the best sound, especially the guitar passages of the introduction and the alternation of the vocal part in the future. It makes no sense to describe - you have to listen ti this song!
Starting with the explosion of an epic extravaganza, further the Adharma composition is given into the possession of the vocal part, enveloping it with musical covers. Timeless continues to sound the album with alarm and omen, further escalating doubts and disappointments with the vocal part and musical passages.
The Re-Cycle (Samsara) main motive of the composition rises in the enchanting omen of the guitar solo of the introduction, then the vocal part complements its sound with its own shades. Starting with a stern drive, then the Karmageddon composition is transformed into a thoughtful narrative, sometimes complicating the rhythm with complicated fractures of progressive trends. The same continues in the final composition of the album Hold on Forever, the vocal part supplements these progressive breaks with sensory experiences.