June 08, 2022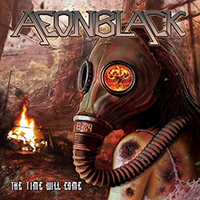 The rapid whirlwind of the unstoppable drive of the Specter in Black composition begins the flight of the musical trend of the Aeonblack - The Time Will Come concept album, embellishing the further sound with vocal phrases. Starting with a bright guitar solo, the I Won't Think About Tomorrow song captivates with exciting musical motifs and vocals inspirations.
The 1999 Annihilation Overture is a pensive instrumental introduction to the pensive reflections of the The Time Will Come title track, captivating with a vocal story to the penetration into the vastness of the meaning described by the album.
Billowing with a whirlwind of swift drive, the Warriors Call composition hurriedly races along the chosen path, anticipating the unhurried sad reflections of the No Man's Land ballad. The Phantom of Pain composition brings the vocal part to the forefront of the musical image.
Fascinating, exciting and sonorous, the Nightwalker composition again and again emphasizes its name. The Fire Wheels song captivates with vocal phrases to a rapid race through a mysterious haze to invisible goals.
Frantically, furiously and persistently, the Raw, Loud & Furious composition rolls in waves of readiness to attack, anticipating the bright melody of the When the Darkness Falls final track of the album.