July 28, 2021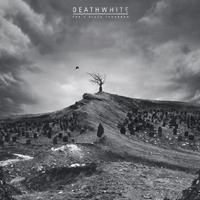 The twilight thoughtfulness of the sad romanticism of The Grace Of The Dark song begins the musical fairy tale of the Deathwhite - For A Black Tomorrow album, enveloping the conversion of romantic haze. Then the Contrition composition slightly accelerates the musical pace, pulling guitar riffs to the forefront of the musical image, complementing the musical essence of emotional vocal appeals.
Acoustic guitar solo enchants the intro's music, then developing musical motifs in the majestic outlines of the Poisoned solemn anthem. The Just Remember composition develops musical motifs of the previous track, complementing them with restrained power and a humble drive, returning to thoughtful slightness with the entry of vocals.
After the charm of the acoustic guitar intro of the Eden song, the musical image in the sparkling of sunlight and sparkling outlines of inspirational joy. The Dreaming The Inverse composition compacted and focuses the sound of accession, but the musical drive retreats before thoughtful vocals reflections, returning to the sound of entry into instrumental bridges and choruses.
Gentle meditation of the guitar solo is asked the symphonic atmosphere of the Death And The Master intro with a thoughtful background of keyboards, but then the vocal party is fascinating musical passes to follow the path to the specified one. Music and vocals are woven in the Prison Of Thought thoughtful waltz, leisurely circles in a soft romantic atmosphere. The For A Black Tomorrow title composition completes the album with lace interlacing music and vocals in the majestic symphony of encouraging romanticism.