November 16, 2020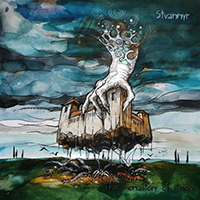 The Monastery composition starts off the Stvannyr - The Monastery Of Misery instrumental album, assuming that this is the title track. In the charm of a guitar solo, the tunes of mystical essences and invisible trails of enchanting fairies sometimes ascend. Then the Lightbringer brings the elements of drive to the musical narrative, wrapping them around in twinkles of melodic riffs and topping them off with an epic guitar solo.
The tales of wanderers and nomads about the Nomad's Land bring some echoes of oriental motives and the bewitching melody of the musical image. Shrouding in the dusk of an obscure haze, the Witches And Warlords envelopes in whirlwinds the ghostly beasts, summoned by witchcraft and forgotten dark spells. Softly and romantically, music begins with the chime of acoustic trills of guitar strings, then develops the melody laid down by the introduction, creating from it the true embodiment of the name of The Tale Becomes Prophecy composition.
The guitar solo comes to the forefront of the Nameless River musical image, creating the image of a captivating bardic ballad, transformed into a more modern sound. The Mighty Succubus develops these fabulous notes, wrapping around the axis of the main motif with guitar solos that sound like wordless chants of mystical fairies. The This Wind Brings Misery track ends this release with a romantic chime of acoustic guitar strings, as if throwing time and space away.