January 21, 2021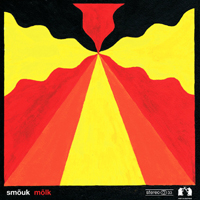 The Soojendades end iseenda headuse paistel composition sounds rhythmically, with emphasis and clearly in a marching rhythm, but the vocals narration soars over the ordinary difficulties and habitual experiences, lifting above the clouds into the space of transcendental castles and sparkling incredible wonders. Such a combination of the harsh rhythmic pulsation of musical passages and the ascension of vocal inspiration gives very intriguing shades to the beginning of the Smouk - Molk album, leading to further listening to the band's artistic musical creations.
The sound of the Kolmteist composition refers to folk motifs, playfully and festively using their variations, drawing you into the dance of the folk festival. Fair entertainment and entertainment accompany such musical motives. Always, everywhere and forever.
Beginning with a leisurely procession with pensive dreams of an acoustic guitar solo, the Vaimuhaigur song initially captivates with a romantic atmosphere, in which a progressive fracture of the rhythmic essence can be traced. But then a similar musical style hardens and the vocals rise to more accented proclamations. In the instrumental part and the final segment of the composition, which, like the first song, is essentially a separate and full-fledged musical creation, these contrasting stylistic features are combined into a single musical stream.
The final composition of the album Peeglimees concludes its musical narration with a leisurely march, wrapping brooding and questioning vocal phrases with artistic whirlwinds of guitar riffs.