October 16, 2019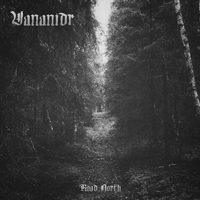 Painful and viscous guitar riffs begin the narration of a twilight fairy tale, then weaving into a peculiar charm of the Cold Dead Skin main motive. Melancholy March continues the Vananidr - Road North album with even more painful reflections, intertwining in the chorales of the intro of the tunes of male and female vocals.
Preserving the mystery of the epic essence of the dark anthem, Bleak and Desolate slowly walks along the path of musical development, content with the bewitching twilight of dark grandeur. But then the vocal calls for an unbridled drive, which is the main component of the Drowned in Hells Fire and Raining Fire next compositions.
The significance and grandeur of the Plains of Desolation mid-tempo march preserve the thoughtfulness and significance of the fabulous open spaces. However, Shadow of the Past chooses the path to follow the main motive, adhering to the canons of the musical genre.
Unhurriedly and significantly rolling out the musical canvas of the introduction Beneath the Glimmering Surface prepares the listener for the viscous burden and unhurried persistence of the musical narration.
Introduction to Ancient Powers dances in an obscure foreboding of the continuation of the album. Judging by the name, the previous composition serves as an introduction to the Ancient Powers bewitching epic tale, enchanting with the sound of the main motive. Purgatory completes the album with a muffled atmospheric instrumental mystery.