May 14, 2022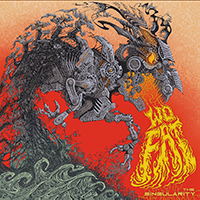 Leisurely and cryptically equalizing the intriguing essence of the introduction of the Orphans Of The Singe composition then gives off the pressure of a non-stinging drive and mystical mystery, creating such an exciting musical lace of the beginning of the Wo Fat - The Singularity album. The guitar solo of the instrumental part unfolds a fascinating canvas of artistic variations. The Snows Of Banquo IV song immediately raises banners of sparkling haste, then yielding musical essence to a rhythmic and assertive march.
Guitar solos weave a breathtaking whirlwind of the Overworlder main motif, then wrapping around the vocal part. Once again, guitar solos lifts up the bright artistic banners of inspired improvisation. The guitar solo of The Unraveling introduction provides the pressure of the main motif, then crowning the guitar riffs with vocal phrases and preserving the musical outlines of the leitmotif.
Marching through the atmosphere of the mid-tempo march, The Witching Chamber composition confidently, meaningfully and majestically drives the steps of its step into the chosen path. The Singularity album's title track draws you to the expanses of melodic and rhythmic transformations, involving in its sound transformations and changes in musical ideas. The Oracle final instrumental composition of the album, in accordance with its title, envelops in an obscure lace of mysterious artistry, enchanting with melodic surprises and progressively weaving them into a single musical essence.