June 15, 2022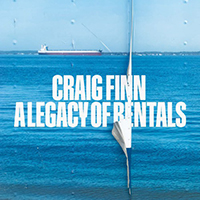 The Messing With The Settings composition initially complements the vocal reflections with a soft musical background, in which the vocals recitative acts as the dominant link, opening the book of the musical story of the Craig Finn - A Legacy Of Rentals album. Rhythmically with the man-made influence of the electronic impulses of the introduction, The Amarillo Kid song weaves these musical echoes into the enchanting veils of musical charm of country music style.
The narrator's vocal narrative is brought to the forefront of the Birthdays musical image in the verse, supported by musical companions and a singing lady in a chorus complemented by the musical charm of the saxophone. The Year We Fell Behind romantic ballad fascinates with a fascinating musical atmosphere together with vocal sensuality.
Rhythmic unhurriedness is combined with vocal reflections of the Due To Depart song in a joint sound. The Curtis & Shepard composition gives the sound a variety complemented by Latin American shades of musical image, complementing the charm of the country style of the sound of the Never Any Horses ballad.
The Jessamine musical tale brings the phrases of the storyteller to the forefront, anticipating the spiritual musical atmosphere around A Break From The Barrage vocals recitative, which anticipates the enchanting unity of male and female vocals. The This Is What It Looks Like composition ends the album with a charming unity of styles and genres.