March 16, 2022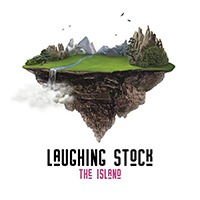 The Party's Over composition charms with a thoughtful and unhurried development of the musical intrigue, then complements it with the muffled mystery of vague and thoughtful vocal chants, enveloping the twilight mystery of the musical artistry of the Laughing Stock - The Island album. The unhurried pulsing of muted rhythm with vocal reflections envelops the That Face song's listener in a shroud of vague speculation and enchants with the unhurried melody of a musical mystery. The soft chime of the guitar strings creates an artistic lace of musical romanticism in the Canyon Crawlers ballad.
The Descension instrumental introduction with the gentle and enchanting melody of the ringing strings of the acoustic guitar is the atmospheric introduction of the Vultures, Bats And Reptiles epic saga, which is the most familiar and lasting musical fragment of this album, bringing to its sound the echoes of medieval legends and epic tales of forgotten storytellers, combining the echo of forgotten stories and the charm of mystical omens in a single lace of musical canvas.
The Island title track enchants with a romantic musical fairy tale, enveloping the vocal reflections with a gentle and soothing musical melodysis, then somewhat condensing the solemnity of the melodic instrumental fragment with a majestic guitar solo, continuing the mystical mystery of the musical mystery in the sound of the Nothing More song, combining musical mystery with a multivalent variability of muffled vocals reflections.
The sound of the Fallen Star instrumental composition envelops the atmosphere of light sadness and transfers into the expanse of memories of lost opportunities and unused choices, serving as an introduction to the final fragment of the album, in which the Who We Are thoughtful musical tale brings to the forefront the vocal phrases of the storyteller, supplementing the main vocal with the background chorus. The 30 Years acoustic ballad completes the album's musical narrative with melodic charm and thoughtful vocal reflections.