December 13, 2020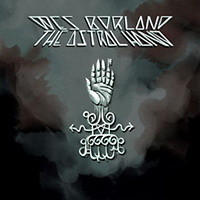 Intriguing with an intriguing mystery, the Vorspiel then poses more and more mysteries with vocal variations, captivating with the atmospheric melody of the main theme. The Gold Or Gasoline continues the sound of the Wes Borland - The Astral Hand (EP) album with a dance track with distorted vocals.
The Hand which can be considered as the title track, continues the musical narration with an atmospheric ballad, somewhat stretching the echoes of country to the futuristic notes of post-apocalypse in a nuclear wasteland.
Muffled vocal whisper envelops the serene calmness in The House Is Burning ambient atmosphere, accentuating the musical melody with guitar notes. After the unfolding of the mysterious preparation of the introduction, the Raybienecsh is unwound by the extravaganza of the palace festivities, enchanting in the final fragment with a ball of nobles. The Whale Spear continues the musical narration with echoes of American Indian, Aztec and Mayan songs.
The soft and brooding In The Arms Of Our Dimensional Fortress guitar solo captivates with gentle romanticism, combining the main motive with sparkling additions of guitar variations and brooding vocal proclamations echoing the sparkling keyboard tunes. The Nachspiel musical twilight, combined in progressive mystery with unexpected vocal variations, completes the album, bringing even fragments of electronic echoes of technogenic drive.