February 25, 2021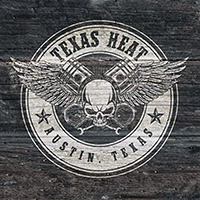 Winding in the clouds of dreamy considerations, the Take Me Home song begins the Texas Heat - Texas Heat album's musical narration with pleas to return home, but then the She Ain't Comin' Home composition begins with a mesmerizing guitar solo enchants with a romantic union of southern rock and blues.
The soft acoustic guitar solo of the One Red Rose introduction sets the direction of the musical canvas of the main motive, according to which musical passages are intertwined in a romantic waltz with vocal sensuality. The self-titled band's composition of the Texas Heat album envelops us with the atmosphere of our native places, complementing them with romantic echoes and shades of a pacifying musical impression.
The sound of the Lost In The Eyes Of Another ballad envelops the atmosphere of soothing romanticism, combining the unhurried procession of a musical symphony and romantic vocals phrases. Whipping up a mid-tempo march crowned with the charm of a guitar solo and symphonic covers of keyboard passages, the Morning Light song lends a spicy touch of southern rebellion.
The soothing melodies of the Jar Of White Lightning tavern party are complemented by the bitter and harsh notes of a guitar solo, combined with vocal variations. The vocal part comes to the fore of the Nothing But Love musical image, combined with soft vocal and keyboard passages. The Sorry It Took So Long and Free songs continues a similar musical style, focusing more on the guitar solo, but complementing it with emotional vocal reflections.