August 27, 2021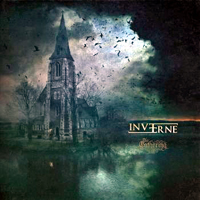 The fierce and syndrical Countess intro continues to the fascinating combination of the singing ladies and the fierce male growling, which will make the main component of the musical essence of the Inverne - The Gathering album. The Rite of Passage saga is transformed by epic anthem of ancient legends, fascinating the essays of mystical mysteriousness.
The singing lady's vocal party goes to the forefront of the Beyond Salvation musical image, inspiring by so emotional chants. Then the male vocal brings his part to the sound. Again, vocal alternations bring mysteriousness and charm of the Alice composition. The Heaven Shall Burn? music and vocals are hardened in joint uniformity, accelerating in the rapid swirl of a restrained drive.
After the chime bells in intro, the Haunted builds a composition based on vocal alternation. Rolling the waves of the main motive, the Anything for You composition marks it with symphony clawed passages and diversifies muted vocal reflections.
The Gathering title track combines an intriguing joining with an extension of medieval minesleral ballads with unity of the melody and drive. Will-O'-The-Wisp develops the effect of folklore sight on the epic essence of the album. The Hourglass song completes the album with romantic thoughtfulness.