July 05, 2021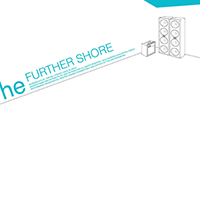 The title composition begins the musical narration of the He - Further Shore album by inspired rebellion, wrecked vocals reflections by sparkling and artistic guitar passages and inspired artistry musical unity. The Four Comes After Three song develops progressive musical ideas and complicates the charming lace of a musical mysteriousness, paying vocals doubts by an unclear haze of musical unpredictability.
The radio studies and a gentle chime of the acoustic guitars stringsof the 10.260000 track appears as the Murmur compositions intro, in which the vocal party is performing on the foreground of the musical image, an enchanting all of the listeners with so inspired and dreament singing.
Gently and leisurely entering, the In Sights song supports the directions of progressive musical variations, the gossip fascinating musical canvas in front of an inspired vocal procession. The vocal party heads the sound of a musical procession, charging the fascinating charm of the Tuner musical composition.
Music and vocals are intertwined in the fascinating artistry of the Ageless charming dance, fascinating on the expanses of incredible dreams. The Empty song puts the final point in the album, faithfully the romantic inspiration of vocal phrases with the progressive complication of the rhythm of the musical narration.