September 27, 2021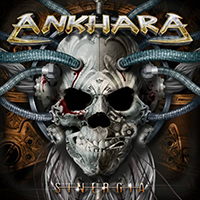 A bright and energetic guitar suspension of entry prepares a listener to the perception of the union of energy, drive and emotionality of the sound of the Te Toca Sufrir song. The Ayudame composition gives the sound of guitar riff anxiety and frying, giving the inspiration exhaustion sound, combining such contrast elements in the sound of the Ankhara - Sinergia album. The Suena intro's guitars solo performs the dominant element of the main motive, retreating before the vocals in the bright musical outbreak of the chorus.
Starting with romantic guitar solo and vocal thoughts, the Libertad is then transformed into an energetic and inspiring mid-temo musical canvas. The Sigo En Pie composition fascinates inspired and encouraging sound, anticipating the majestity of inspiration with the En La Oscuridad romantic ballad.
Bright guitar solo fonds in adventure expanses, setting the direction of the sounding of a leitmotif of the Tu Ultima Vez song, who has a guitars riffs. The anempage riff imparts a question atmosphere, then supported by vocals meditation and a fierce flash of vocal emotions in the De Que Lado Estas? chorus. The Un Buen Dia Para Morir composition puts a mysterious and bright point in the release, combining the elaboration of several styles and musical genres in a music image.