June 14, 2019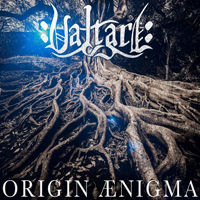 A stream of charming melodism of the Oblivion introduction is crowned with sparkling keyboard notes, then this melody envelops vocal phrases with a sparkling symphony of their parts. The gloomy mid-tempo march rolls in the musical waves of the next Valtari - Origin Enigma album's track Your Enemy intro, then the rhythm section thickens its parts for the sake of a harsh vocal narration, shrouded in symphonic additions of flying flags. Then the music accelerates the pace and flies away with a swirling drive.
The mysterious haze of intriguing anticipation puts the shackles of impenetrable veil, Blinded vocals phrases parade in these ghostly sacraments, building their part on the road, laid down by the main motive. All for You as if continuing the previous composition - these musical laces sound so solid and whole.
The epic melody begins the title track Origin Enigma, then the vocal intro accelerates the tempo, but the motifs of the intro then return again to the chorus. The chime of the keyboard notes of the Taste Your Victory intro then crowns the sound of the main motive that preserves the charm of melody and symphonic triumph of musical trends. The musical canvas of a meaningful anthem Memories Fade is majestically rolled, enveloping vocal phrases with unhurried echoes of valiant feats. After a fascinating, proud entry, the Forever song's music rolls in pulsating waves of a mid-tempo drive, shrouded in sparkling echoes of an enchanting symphony.
Pulsating like the heartbeat of a gigantic essence, the Towton 1461 song appears to be a significant hymn, slowly rolling out a canvas of musical narration with folklore influences that complement the sound of echoes of ancient bardic chants. The final composition of the album The Great Unknown continues the similar style to the intro, but in a couplet it quickly flies to the chorus, in which the mid-tempo extravaganza returns.