February 07, 2020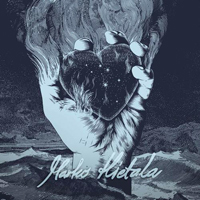 Carrying an incredibly hit stream of musical extravaganza, emphasizing the name of the Stones composition in the chorus, the Marco Hietala - Pyre of the Black Heart album again and again captures the attention of a medium-tempo musical entity that captivates with bewitching melody. But already the next composition The Voice of My Father sets a leisurely procession of a soft and tender ballad.
The keyboard extravaganza of the Star, Sand and Shadow introduction invokes the trends of cosmic currents, but the vocals preserve an artistic thoughtfulness and give the song a more freedom-loving and untiring character. The vocal comes to the forefront of the Dead God's Son musical image, introducing certain trends and echoes of oriental motifs, the string chime of instrumental passages in the accompaniment complements this image. Soft, gentle and charming musical passages encircle emotional vocal phrases For You that elevates experiences above all else.
The vocal captivates with I Am the Way promises, sparkling with sparkling changes and elevating the celebration of its banners above the ordinary. But Runner of the Railways is driven by a swift whirlwind, giving the album some shades of a folk festival, complementing the playful vocal exclamations with violin passages. Weaving a bewitching lace from instrumental delights of artistic inspiration and emotional vocal phrases Death March for Freedom carries away the instrumental part into the sphere of the unbelievable charm of bewitching melodies.
Gently and gently singing with a muffled chime of strings, the I Dream vocals raises the chalise of dreamy charm in so romantic ballad. The vocals intertwine in an inspired dance, ending the album with Truth Shall Set You Free song that sounds like a bard saga, interwoven with a medieval minstrel ballad.