October 29, 2020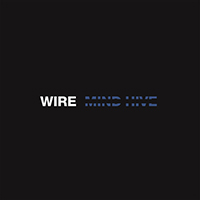 The gloomy musical atmosphere is complemented by nervous vocal phrases that stigmatize the Be Like Them idea, that means desire to be like everyone else, ordinary and colorless. The Cactused song continues the Wire - Mind Hive album, dispelling the darkness of the previous composition and enchanting with playful tunes of vocal dreams that build the ghostly walls of cloud castles.
Once again the Primed And Ready track is returning to pensive reflections, the music envelops vocal phrases with twilight veils of impenetrable mysticism. But the Off The Beach again returns to dancing entertainment, dispelling vague doubts and gloomy uncertainty. The majestic Unrepentant ballad decorates the sound of the album with the lace of the majestic saga, complementing the soft vocal narration with a soft musical symphony.
Maintaining a romantic atmosphere, the Shadows walks unhurriedly through the mysterious essence of impenetrable musical fog. Compounding the mystical mystery, the Oklahoma song supplements the musical passages with background keyboard notes, creating an atmosphere of a mysterious fairy tale, into which vocal excogitations fits very well.
The long and unhurried introduction of the Hung track envelops the listener in a veil of mystery, complemented by futuristic electronic pulsations, as if wafting through time and space. The vocals then complement these musical experiments and obscure mystery with muted reflections in a hopeful mood. The symphonic keyboard suite creates an epic backdrop for the Humming romantic ballad that concludes the album with brooding reflections.