May 06, 2023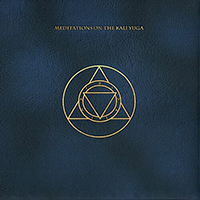 The twilight mystery of the musical atmosphere envelops the No Enemies vocals story with an obscure haze, anticipating the further development of the musical fairy tale of the Shivalila - Meditations on the Kali Yuga album in the enchanting melodies of the sparkling melodic passages of the Shivalila, Pt.2 song with enchanting echoes of Indian and oriental motifs.
Howling with a whirlwind of rapid drive, the Blast Off composition crowns these rebellious waves with the twilight mystery of the vocals story, then continuing in a long and entertaining The Chapel musical fairy tale, emphasizing the rhythmic tread of the main motive, complementing this march with a vocal story and the intriguing mystery of guitar solos. Bright and artistic guitar passages fascinate in the instrumental part with a mesmerizing dance of melodic musical improvisations.
Whirling musical pressure in the introduction, the guitar riffs then roll out the musical canvas for the assertive rebellion of the vocals procession of the Losing Game composition, again and again bringing guitar solos to the fore in instrumental bridges and dominating guitar riffs in the assertive sound of the Shadow Master musical story.
The musical pressure of the P'i composition rolls twilight waves ahead of the mysterious vocal narrative, bringing the atmosphere of an enchanting fairy tale, in which the rhythm and guitar riffs bring an assertive drive, developing in the enchanting guitar solo of the main motive of the Surfing the Abyss instrumental track, anticipating the end of the album with the Samsaraboros romantic ballad, preserving the atmosphere of a mysterious fairy tale.