April 28, 2020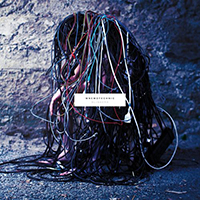 The gloomy atmosphere and vague guesses soar with ghostly vortices around the Alpinist vocals doubts, opening the Mnemotechnic - Blinkers album with obscure anxiety. The buzzing guitar intrigue complemented by the clatter of drumsticks precedes the Leak The Civilians vocals introduction with obscure mystery, then marches with the stubborn stubbornness of the musical narrative entwined with the painful artistry of the guitar solo. But then the vocals explodes with a whirlwind of emotions, scattering everything around with a deadly dance, but then returning to captivity of painful fetters.
Twilight Thousands Of Straws reverie weaves male and female vocals in the vocal part, enveloping them with the mystery of an obscure dim, sometimes manifesting recitative in the vocal part. The distorted phrases of male vocals overpay with the buzz of an unknown machine, then turning the turns of these mechanical turns to the Out Of Nothing sound experiences.
A muffled heartbeat and a restrained vocal whisper weave a bewitching lace of the Along The Sun as thoughtful leisurely ballad. The ragged rhythms of the Under The Mud drum roll do not introduce shades of progressive musical sound, but as if the department of the psychiatric hospital had broken free. But, partly continuing this mood of unclear mystery, 1 continues the procession of the Like King And Child twilight anthem, at first distorting the vocal narration, then transforming music and vocals with theatrical shades of inspiration. Music resists the explosion of vocal emotions with guitar notes, sounding like a ringing bell, creating in the final composition of the album By Accident some trends of church communion.