February 14, 2019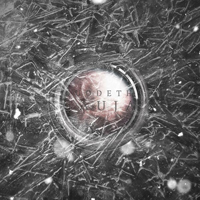 Percussion sounds like a clock clattering or a rosary knocking, then the mysterious symphony intrigues against the Phasis musical background, but the music is hardened by a gloomy drive, and the vocal entry is shrouded in a majestic cover of musical twilight. Starting with a romantic spirit, the main motive of the title track continues the Suodeth - Gauja album, setting the atmosphere of the magnificent anthem.
The severe and irresistible flow of the main motive pierces the Onux entire composition, as if marching along the chosen path, rejecting any deviations or doubts about the correctness of the direction.
Pumping waves of impetuous drive Onux, Pt. II wraps around vocal phrases with sparkling guitar solo ribbons, parading along the brink of cautious anticipations and warning doubts.
But the Uul tale of invincible heroes and ancient legends extols symphonic melody and inspires inspiration and epic motifs. The epic symphonic saga of sublime keyboard passages completes the composition, anticipating the valiant militant saga Arcere, that finals album with interlacing of impetuous parts and solemn majesty of instrumental bridges and the final part of the composition.