October 17, 2016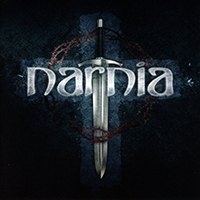 Magic - a common phenomenon, simple things can be surprising in Narnia - Narnia . The ordinary can be so unexpected!
Going forward, without the slightest desire to rest or to stay, they do their best until Reaching for the Top. Lively, high-spirited composition reflects that desire for advancing.
Ancient folklore motifs are woven into the sparkling main motive of the I Still Believe. With the introduction of vocals rhythm pulsates like a heartbeat in the exciting period, the keyboard passages hovering above of musical image, as if the ghosts of the past, the guitars play up the main motive as well.
Clear rhythm drives steps to the continuous road slowly and with certainty while strive to reach top On the Highest Mountain. Well, we have got strong, intense with drive without a shadow of gloom romantic ballad.
Shadows and romantic shades of ghosts come out to the surface to tell Thank You! This ballad full of lyricism and tenderness, the muted vocals conveys a whole range of emotional experiences.
Inspires to achievements, the desire to change the world around for the better - and points out that there is only One Way to the Promised Land. The story takes place at an average pace, highlighting leitmotif notes with guitar bursts.
The experience of wandering and adventure is embodied in a lot of feelings and impressions, which Messengers sets out. The role and importance they understand and broadcast it in a measured and well.
With the first sounds of intro the leitmotif shall take unrestricted rights and spearheaded permeates the whole issue Who Do You Follow? Vocals neurotic and emotional, conveys to us the essence of the importance of the values of the response.
The guitars shimmer with glares, they Moving On while inspired by the rapid changes in the surrounding landscape, replacing the joy of the expectations of adversity.
It ends the album by its sonorous manifestation, if you can't improve the world around - there is a solution to Set the World on Fire! Argh, that's all!