June 09, 2022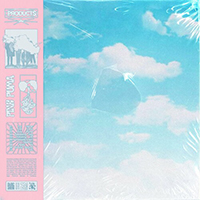 Playful guitar passages complement the dreamy inspiration of The Horse composition, which opens the book of the Products - Pink Puma album's musical narrative. The Cell Cans song expands the stylistic boundaries of the album, bringing echoes of punk rock music into its sound with vocals recitative. The Pink Puma title track rolls out the musical canvas of a fascinating procession, bringing some mystery to the sound with the dialogue of the vocal part.
The rhythmic musical intro anticipates the fast-paced race of the Repeating Dog composition, where music and vocals strive to get ahead of each other. The Initiating 20 musical story brings the vocal narrative to the forefront of the musical image, developing the vocals reverie into the romantic atmosphere of the Somebody's Son musical tale.
Capturing attention with a whirlwind of captivating drive, the Telethon composition combines vocal phrases with a swift flight of instrumental bridges, anticipating the enigmatic reflections of the Hello, Hi song.
The guitar solo of the Always Boxing intro finishes with cryptic vocals musings, weaving a lace of musical enigma in anticipation of the enigmatic progressive artistic variations of the Ink final composition of the album.