December 07, 2020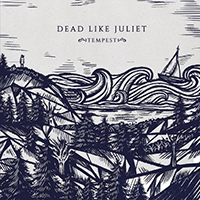 The Intro epic symphony that creates the atmosphere of the Dead Like Juliet - Tempest (EP) album's solemn opening acts as an introduction to the furious rage of power and drive, rolling The Uprising in dark waves of musical fury, crowned at first with stern growling, then complementing the vocal part with the fury of demonic screaming and alternating these vocal styles. But then the music returns to majestic solemnity.
Starting with a bright dance that recalls rock and roll traditions, then the Heading for the Sun is transformed by musical changes, complementing the musical style with vocal recitative, but then again returning to fun and dancing. The bright guitar solo of the Tempest introduction creates the atmosphere of a romantic ballad, but then the music and vocals soar in a whirlwind of mid-tempo drive, but then the sound of the title composition is transformed by epic echoes of folk motifs, complemented by background chorales of female vocals.
The introduction of clean vocals gives the sound of Sorrow Shared composition some shades of punk rock, but then the vocal part intrigues with more and more new changes, sometimes transforming into a kind of church anthem. After a melodic guitar solo, the final composition of the album You Never Know brings the vocals to the forefront of the musical image, alternating harsh and growling in a mid-tempo inspired musical procession.