April 19, 2018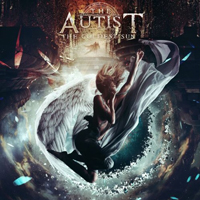 The mystical atmosphere with mysterious tunes on the background creates the introduction of the album, combining in the instrumental Rebirth composition. The title track The Coldest Sun (feat. Alina Lesnik), which combines charming sensual female vocals with a sharp creaking, which is demonically gnashed through the melodic component, continues the The Autist - The Coldest Sun album. The waves of the drive embrace the Stardust cosmic currents, combining power and energy in a single picture, alternating phrases of clean and screaming vocals, progressively breaking the rhythmic structure.
Female vocals try to get to the fore of the Age of Leviathan (feat. Chiara Tricarico) legend, first thoughtfully and discreetly anticipating a wave of furious drive, then rising into the shimmering glow of dreamy thoughtfulness, the alternate with the demonic scream-growling vocals.
The aspirations of female vocals successfully ends in the Fallen song, subordinating the rest of the instruments to their charm with no doubt, starting with romantic chants - but the scream-growling seeks to regain lost, although female vocals return the dominant position by bringing shades of operatic vocal.
Progressive artistic variability of the rhythmic structure in The Great Lioness intro precedes the alternation of dreamy female vocals, reflecting on the emotional component and the violent growling, which brings the foundation to these reflections.
Singing lady tells a sad story 1349 (feat. Alina Lesnik), leading the instruments first in an acoustic ballad, then in a gloomy march.
So soft and gentle ballad Loveless envelops with the lyrical spirits of the romantic atmosphere by combining sensual phrases of female vocals with sparkling melodies of the marvelous extravaganza of melodic celebration.
A furious drive with a futuristic touch complements the female vocals with the changing rhythms of progressive Ethereal musical improvisations, sometimes bursting into a fast drive with furious screaking, but ending with a futuristic romanticism combined with a vocal duet.
Muted reflections in Russian precede the epic romanticism of The Sanctuary (feat. Polina Psycheya) composition, then combines pure vocal and romantic screaming, in Russian, fascinating the dark narrative.
Thoughtful chants of a pensive lady anticipate a wave of drive with violent screecoming, enchanting keyfare in the instrumental bridge and the subsequent emotional tender tunes of female vocals that once had wings that I liked. These contrasts are combined in the final composition of the album Pandora's Curse (feat. Polina Psycheya).