August 12, 2021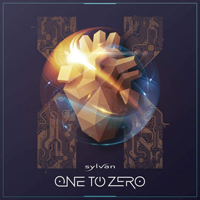 Brightly, artistic and exciting the Bit By Bit song begins the musical narration of the Sylvan - One to Zero album, fascinating the listener with the swirl of progressive musical variations in the atmosphere of artistry and musical discoveries. Then the Encoded At Heart continues the musical fairy tale with a romantic ballad with charm of musical artistry and vocal inspiration.
In intro, rolling the waves of the uncompromising drive, the Start Of Your Life song somewhat smoothes the musical symbol of the sound of the vocal part. The acoustic guitar with romantic heft dispels the difference between the ages, creating the Unleashed Power medieval atmosphere of minstrel ballad or bard saga.
Fasciating in dreamy expanses romantic ballad, the Trust In Yourself subordinates the musical sound of thoughtful reflection of vocal phrases. In the vocal party vocals diversifies the tonality and timbres. The On My Odyssee vocal part is fascinating in a dreamy journey, leisurely and thoughtfully processing in an atmosphere of artistic musical variations with symphonic charm.
Enchanting artistic symphony, the Part Of Me carries a listener in the cover of the romantic atmosphere, combining vocal inspiration with fascinating keyboard symphony. The Worlds Apart seems to continue the previous composition, complementing the atmosphere of sensual experiences with shades of inspiration and hope.
A variety of sound, the Go Viral gives keyboard passages the effect of electronic supports, complementing the musical essence of mysterious background handles. The Not A Goodbye composition completes the album with its longest fragment, varying and crossed in its essence many styles and genres.