August 10, 2019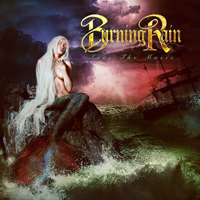 Stubbornly and persistently, the Revolution begins the Burning Rain - Face The Music (Japanese Edition) album, rolling along with the vocal party a wave of musical drive. Epic and bewitching Larelei brings in some blues notes and oriental folklore trends, creating a bewitching atmosphere of an impressive ballad with a story full of significance.
Playfully and bewitching couplets, the Nasty Hustle dancing song paces in the festival of musical celebration, completing the structure of the main motive in the refrain. Pulsating to the rhythmic part Midnight Train pays tribute to the rock'n'roll traditions.
Inspired by traditional approaches, Shelter gives a bewitching ballad a bit of country style, enveloping you with the sensations of your native expanses. The title composition Face The Music breaks the charm of the pacified refuge and forces a rebellious atmosphere of eternal youth. Beautiful Road continues this style, but changes the pace to more southern expanses, enveloping the hot winds of a wasted prairie.
Hit And RunPulsing with rhythmic sighs of blues notes 1 appeals to a certain form of romantic experiences, completing these aspirations with a riot of rock'n'roll motifs of the same southern direction. But the romantic ballad If It's Love scatters the spirit of unbridled wanderings, bewitching with the sensual atmosphere and emotional spirit of the vocal part.
But the spirit of wandering returns to a leisurely, bordering on a ballad, mid-tempo Hideaway composition, in which the vocal narrative is sometimes filled with exhaustion and fatigue. Since I'm Loving You completes the main part of the album in a similar style, but even closer to the ballad sound.
The bonus part of this release provides an even softer and pacifying rethinking of the Shelter (Acoustic Version) [Bonus Track] album's compositions.