June 02, 2020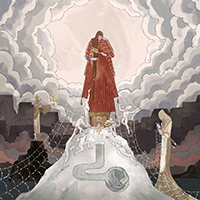 Inspirational tunes of the Rubyinsides female vocals, sparkling with bright rays of sparkling tenderness begin the Purity Ring - Womb album, recognized by many fans as perhaps the most successful artworks of the band. The distorted phrases of male vocals begins Pink Lightning with crushing despair, but then the sparkling tunes of female vocals again return to an inspirational narrative.
The Peacefall female vocals develop the introduction, then confidently lead the musical sound along the chosen path, using the support of background phrases of male vocals. Giving vocal phrases a certain shade of playfulness, the singing lady captivates to listening to her I Like the Devil tale. The Femia music captivates with an atmosphere of romanticism, creating a composition of a brooding ballad.
Continuing romantic thoughtfulness, Sinew weaves vocal experiences with musical variations in a charming dance, crowning this union with the artistry of background keyboards passages. After a heavy sigh of the Vehemence introduction, the musical accompaniment leads round dances around vocal musings.
The pulsation of an electronic impulse with mysterious echoes in the background intrigues with the Silkspun intro, complementing the sound of dancing rhythm with the introduction of the singing lady's vocals. Epic romanticism is mysteriously interwoven in the mesmerizing sound of the Almanac fantastic fairy tale. Stardew closes the album with thoughts that inspire a memory of youth and then popular music.