April 28, 2023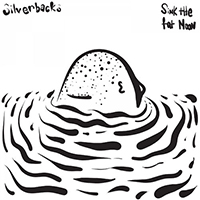 The twilight atmosphere of the intriguing mystery of musical passages creates a musical background for unhurried vocal reflections of the Dirty Money song, which begins to write a musical novel of the Silverbacks - Sink The Fat Moon (EP) musical release.
The vocal part is brought to the fore of the musical image of The Great Father composition, complementing the main male background support of musical associates and weaving the vocal story with sparkling threads of guitar riffs.
Then the guitar part weaves the musical lace of the What's In Your Bag main motif, along which the vocal part marches, enchanting and inspiring with romantic shades combined with bright guitar solos.
Bringing the unity of music and vocals shades and echoes of youth rock, the Not Ones To Watch song fascinates the listener with the musical atmosphere created by the artistic unity of these elements.
The completion of this release pays homage to the legends of punk rock music, transforming and reinterpreting its sound in the Holiday In Cambodia (Dead Kennedys cover) final track of the album.