October 07, 2020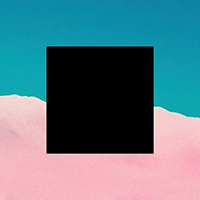 Slowly and intriguingly, developing the sublime pulsation of musical notes, the No Trial In The Dark track then combines these keyboards impulses with vocal inspiration, lifting the banner of musical unity in the chorus. The Twilight Of The Idiots song continues the The Holy - Mono Freedom album, captivating with emotional vocal phrases enveloped in musical romanticism, slightly accelerating the pace of the sound for an inspirational ballad. The Rocket Song continues the inspired vocal narration, captivating with an enchanting sound, but pulsing more rhythmically in the verse, giving with this rhythm a shades of drive.
Vocal emotionality brings a desire for freedom and adventure, complementing these I Don't Know vocal reflections with an appropriate musical atmosphere. The Love Is Just A Word That We Use ballad enchants with melodic music tapes, softly and gently wrapping vocal phrases with lace covers of a romantic atmosphere. Accelerating the tempo in a rhythmic leap of inspirational drive, crowned with vocal reflections and sublime keyboard notes, the Ageing Boxer track complements the sound of the album with a faster composition than before.
The Swim song again enchants with romanticism, starting with a vocal monologue with gentle keyboard passages, then enveloping the vocal part with a symphonic lace of musical melodism. Electronic impulses of keyboard passages give the composition a danceable atmosphere, the vocal part enchants with sensual romanticism, combining these musical elements into the sound of Dada Love composition. The final composition of the album Museum Of Modern Hearts brings the vocals to the forefront of the musical image, complementing the instrumental bridges with the intriguing mystery of the keyboard suites and the atmosphere of symphonic inspiration.