July 21, 2022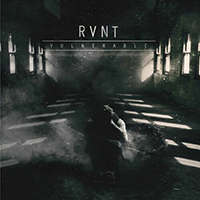 The pensive guitar solo of the Proving Ground track starts the twilight mystery of the RVNT - Vulnerable album's intro, then developing these motifs in the intriguing haze of the introduction and verses of the Vain composition, artistically developing musical and vocals variations and raising the banners of reassuring vocal inspiration in the chorus, enchanting with the unity of musical contrasts.
The music rolls in stubborn waves of medium-tempo drive, crowning the musical fragments with bold and exciting inspiration, summing up the gloomy musical essence of the Disconnect song with shades of hope and expectations of the transformation of the surrounding spaces.
The sound of the Leech twilight musical tale envelops the vocals narrative with a sparkling charm of dark artistry alternating between restrained demonic screaming and growling of verses and dreamy ascension of choruses in the vocal part. Vocal rebelliousness is brought to the forefront of the More Than Words musical image, again weaving artistic musical lace with the participation and influence of the vocal part. Once again, the Circles shady musical tale with the influence of background oriental motifs envelops the listener with an atmosphere of mystery and ghostly omens, complementing such a musical style in the introduction of the Buried Alive final composition with futuristic keyboard passages, then again returning to the vocal variations characteristic of this musical release.