March 22, 2021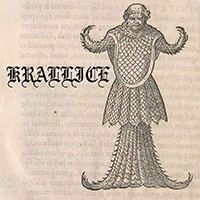 The musical mystery begins with the Folds of Plasma intriguing introduction, languidly and thoughtfully weaving music in a lace of mysterious rhythmic and tempo solutions, then surging in a swift whirlwind with the introduction of vocals, again and again introducing rhythmic changes into the compositional structure. The Dilution track begins with tunes from fairy tales, inspiring echoes of forgotten legends and bringing a touch of mystery to the sound of the Krallice - Demonic Wealth album.
Alarming forebodings and anticipations rise up in an unrestrained race of irrepressible drive, keeping the mystery and intrigue in the sound of the Still composition. The Mass for the Strangled rolls with a background density of rhythm, raising the banners of the medieval echoes of the Inquisition and the frenzy of the search for demonic influences.
Vocals mystery and the Sapphire musical twilight intertwine in an obscure haze of mysterious prophecies. Vokals and music intertwine in the furious fury of a deadly dance, thickening and hardening the sound of the Disgust Patterns composition, sometimes covering it with veils of epic mystery.
The Demonic Wealth title track begins with drum rolls and an enigmatic chime with a muffled vocal whisper at the beginning of the tale. Beginning with the solemn procession of the twilight march, the Resistant Strains closes the album with inspired grandeur.