June 18, 2022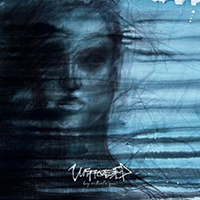 The Dinner composition reveals the musical book of the Unprocessed - Boy Without A Gun (EP) album, starting with the progressive artistry of musical improvisations and saddened thoughtfulness of lyrical vocal melodies, combined in a joint dance of an atmospheric romantic ballad.
The vocal part of the Ocean song takes the listener on a mysterious journey through the obscure atmosphere of imaginary discoveries, complementing the vocals thoughtfulness with the bewitching sparkle of exciting musical improvisations.
The mystic procession with a rhythmic gait by a mystical background musical essence sets the main motive of the Portrait twilight cryptic musical composition.
The mysterious mystery of the twilight atmosphere envelops with romantic echoes of experienced feelings and a romantic atmosphere of sensuality and passion in the sound of the Rain romantic ballad.
Vocals experiences are brought to the forefront of the sound of the Orange Grove song, complementing the vocal anxiety and restlessness with a charming whirlwind of musical lace. The captivating vocal narrative of the Closer track completes the album's musical story with captivating musical artistry.