March 16, 2020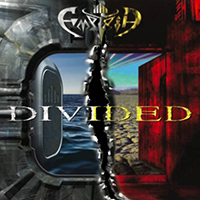 Twilight musical passages encircles vocals reflections with a bewitching mystery, then Dark Skies (Mh-370) vocals phrases add obscurity to the mysterious history of the disappearance of the Malaysian Boeing .... Malaysian Boeing is often the focus of international attention in recent years.
Beginning with the announcement of the announcer, the title track continues the Empyria - Divided (EP) album with rhythmic pulsations, like the heartbeat of a musical organism calling for the melodic development of a musical essence in a chorus, raising vocal phrases to the top of the musical image.
Weaving the bewitching lace of musical artistry, Behind Closed Doors - rethinking of the song, which was in the band's artwork the title track of the first album, elevates the progressive elements of the development of musical variations to the forefront of musical composition, continuously varying the rhythmic structure of the song and transforming it again and again. The Test Of Time continues the mesmerizing transformations of progressive musical passages, building unexpected musical decisions and captivating with the complexity of ideas and the progressiveness of melodic ideas. Open Skies (Outro) completes the album with a soft chime of acoustic guitar strings, enchanting with gentle romanticism and light pacification.
This release is supplemented with the previous single of the group - first Beyond The Doors (Bonus Track) supplements the sound of the album with power and drive, while preserving, however, the mesmerizing artistry of musical decisions. Well, the final point in the release is a tribute to the legends of heavy metal The Green Manalishi (with the Two-Pronged Crown) - Judas Priest cover, rethought in the stylistic framework of this group.