September 02, 2016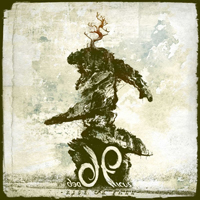 From birth all starts, completes with death - Dead Ficus - Rise Or Fall just the repentance for everyone!
Black Holes connects all to a single stream - gentle melodic keyboard passages, embittered sharp guitar riffs and impressive, powerful growling vocal phrases. But in the instrumental part guitars tends to the emotional pitch, to pacify its jagged riffs for the sublime melodic completion.
Melody that have pierced all Between The Lies sweeps as leitmotif through the entire length of the track just departing for a while from the foreground because of the rhythmic explosions vocal monologue.
Title track Rise Or Fall begins with sharp rampant instrumental furious rampant, that ends with vocals scream. Then the rhythmic beats echoed vocal phrases, keeping all his impulses. The chorus is added one more voice and keyboards. Then it repeats again.
Melody dancing in an atmosphere of sadness and fear that Seven Billion Graves will cause. The main guitar motif framed with keyboards vortices and vocal stream of thoughts.
The idea of Memento Mori creates a gloomy atmosphere, shrouding the sad melancholy reflections. Starting at a pace of a sad ballad, then increases the density of the musical flow and tempo of the song to middle. What to do - the time of death approachs closer and closer!
The shadow of grief and discouragement still covers, but Secrets And Illusions want to be released and to break the chains, smashing with the blade of main motive all doubts and pathetic attempts to save habitual shackles!
Vocals with powerful jagged screams, faceted with the guitar breaks opens No Shining Way indicating there's no use to try cast aside sadness and grief politely and tactfully! Only harsh and tough way will be helpful!
Grief sadness devours, blues is heard from the window opposite ... that's Burden Of Life. No, do not take it to the end - heavy guitar riffs intensely and onerous stifle the movement, but it is necessary to overcome and surpass all of that as well!
Firmness and eternal importance of the Undying Dream, lady reveals that, adding a few vocal phrases in the lyrical ballad beginning. Then the music increases the cardinality, incarnate weighty density into melodic trills to convey to us the importance and significance of dreams.
Symphonic aria creates an atmosphere of Into Your Black Chapter's intro. Further keyboard passages hover in the space of the composition, echoing the main guitar motif and creating an atmosphere of extraordinary combinations.