April 06, 2019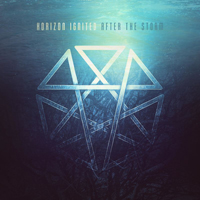 The charming romance of keyboard passages intertwines into a charming musical lace with a chime of guitar strings, then Home composition is transformed by bright musical flashes and inspires to further listening to the Horizon Ignited - After The Storm album with a dense and confident inspirational march.
Pumping up the gloomy waves, the main motive of the Equal In Death composition lifts up a whirlwind of ceremonial march, combining clean vocals and growling into the narration. Continuing the style of the previous composition Plague Of Dreams somewhat eases and balances the sound, giving preference to growling in vocals, sometimes complementing it with screaming inserts.
The charm of majestic inspiration envelops the main motive of the Burning Man composition, intertwining in the style of sounding a melodic ballad, solemn hymn and austere march. These combinations are complemented by a combination of harsh, screaming, growling and thoughtful reflections of clean vocals in the vocal part.
Dark musical passages foreshadow the development of Under The Bloodmoon dark celebration, vocal phrases combining screaming, clean and growling styles complement the demonic celebration of the dark essence.
Blame My NameWhile chanting in twilight reverie, the main motive of the first composition takes to the alarming limits of the dark abyss, in the vocal part screaming dominates first, complemented by growling shades, then in the bridge before the chorus the clean vocal comes to the forefront of the musical image, culminating in weaving screaming and growling. The vocal part, combining clean vocals and growling, twists around the axis of the Fire & Glow main motive, piercing the mind with a stream of charm and unsurpassed melodism. Continuing the trends of charming melody Flesh pulsates with musical waves of romantic thoughts, bringing to the surface the brooding reflections of pure vocals in a couplet, anticipating the chorus with fierce growling phrases preserving the melodic charm of the song. Uprising from the gloomy covers clean vocals encourages music covers to follow Through The Dark its romantic thoughts and they creates an enchanting haze of romantic dreams, complementing vocal phrases with inspirational musical delights.
The trends of classical music of the Italian style are intertwined with the harsh metal drive in the Fall With Me introduction, then the clean vocals brings in the dreamy trends that growling brings to the triumph of the charming melody.
The stylistic framework of the album expands the epic trends and dreamy phrases of brooding growling, summing up the album by the final composition Leviathan, raising musical covers upwards with inspirational phrases of clean vocals.