September 25, 2020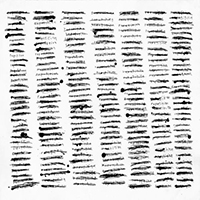 Soft notes of guitar meditation, which then transform into the basis of the theme song, begin the Wax Fang - Repetition (EP) album with a leisurely intrigue, then the music with a pulsating march anticipates the introduction of a brooding vocals narrative, describing notable features of the California and honoring the stars of cinema and Hollywood, paying tribute to other enchanting features of this area. Musical artistry envelops vocal reflections in vortexes of guitar solo and creates an artistic atmosphere with keyboard parts.
The mesmerizing chime of keyboard notes with sparkling playfulness complements the inspired vocal reflections, then, along with the musical narration, leaving the shadows and setting the mood of the Running In Circles composition's leitmotif. In the instrumental part, the guitar solo somewhat darkens the musical atmosphere, replacing inspired admiration with disturbing forebodings, but then the music returns to the serene inspiration.
Starting with muted pensiveness, complementing the unhurried vocal reflections with the quiet chime of an acoustic guitar, the title composition Repetition slowly, thoughtfully and significantly develops the musical banners to the triumph of the solemn anthem, elevating the vocal admiration entwined with the toga of musical artistry to sky-high heights. The Dusk closes the album with the charm of an instrumental symphony, combining guitar solos with reminiscent of wild west tales, bringing a brooding memory of cowboy battles and the exploits of the valiant sheriff to the sound of the release.