August 04, 2021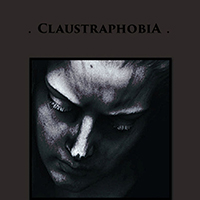 Twilight passages of the Decline/Coma (2020) musical atmosphere are combined with muted vocal meditations, opening the gates for the musical procession of the Claustraphobia - Anthology 2 release. Rhythmicly pulsing with mysterious extensions of folklore motifs, the Your Eyes (Radio Edit) composition envelops vocal reflections by vortices of musical variations, marvelous is unity with soft keyboards heft.
Keyboards symphony creates a mysterious atmosphere, in which the Falling (2020) vocals doubts are so slow passing. After intriguing training, vocals reflections perform on the forefront of the We Will Mourn Forever More (2020) musical image.
Accelerating the tempo of music in electronic pulsation pulses, the Grave (Extended Mix) composition gives the sound an alarming atmosphere. The intriguing mysteriousness is intertwined in the fascinating sound of the Cast Aside (2020) twilight symphony, complementing then the musical atmosphere of electronic heartbeat pulses.
Sweeping impatiently inoperative, the Revenge (Rough Mix) track wures vocal reflections by the vortices of musical variations. After the vocal exclamation, the Broken (2020) composition rolls the waves of the main motive, without retreating away from the chosen path. The Illusions And Ghosts (Revisited) longly, painstakingly and intriguing splashes the flywheel of the musical spiral, while preparing the entry of vocals for a long time. The In Slow Motion (Mortal Mix) track completes the album to alarmed by core, crowned with mysterious keyboards tunes.