August 02, 2019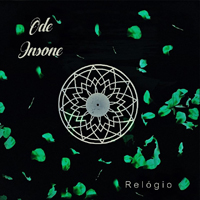 The piano's mesmerizing passages create a pensive atmosphere of the Perfume Negro introduction, then the music and vocals develop the enchanting atmosphere of the beginning of the Ode Insone - Relogio album.
Developing the pensive sadness of the final part of the previous composition, the Plumeria Rubra envelops an incredibly sad atmosphere. The vocals are intertwined with screaming, growling and the dominant phrases of clean vocals. The Folhas de Outono vocals is much hardened into harsh screaming, bordering on growling in the chorus, but the music becomes even more thoughtful and romantic, preserving the style of muted vocal phrases of verses.
Violins and keyboards are intertwined with a guitar chime in the Mingua thoughtful romance, that is preceding the pulsating alarm of the Sublime Abismo composition, hardening the sound of the album and giving it a trend of medium-tempo drive. The title track Relogio continues the style of the previous song, rolling out lace of bewitching intrigue in the verse and raising the banner of the main motive in the chorus.
The thoughtful pulsation of the final part of the album begins with the Versos de Dor composition, in which the vocal intrigues the further development of the musical circles, which are becoming fierce with the harsh drive of vocal and musical explosions. Then, the self-titled Ode Insone composition transforms the musical trends of the album with more fierce and driving passages.