February 18, 2023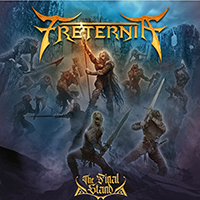 Energetically and unrestrainedly starting the Freternia - The Final Stand album with the unity of an exciting vocal story and musical passages, the Dark And The Light song leads to wanderings on the spaces of battles and adventures, continuing this journey with the rapid pursuit of the Elvenstar composition, accelerating the tempo and giving mystical charm to the musical passages, then raising the banners of the Endless Fight valiant epic saga.
The symphonic charm of the introduction anticipates the ascension of the inspired Shapeshifter musical fairy tale, which promotes its images with vocal phrases and musical passages, giving greater importance to the guitar solos in the Flame Eternal main motif, crowning the rhythmic musical procession, accelerating with the introduction of vocals, but restraining the rapidity for the development of musical variations of the Hate Eater mid-tempo march.
Entering with an intriguing symphony, The Tower composition then captivates with an exciting whirlwind of sparkling musical passages around an inspired vocal tale, continuing the equally exciting sound in the Guardians Of Time song, complementing its introduction with spicy oriental motifs. A reinterpretation of the band's past creative artworks in the Friends In Enemy Land 2022 composition precedes the completion of The Final Stand album with its title track.