May 01, 2022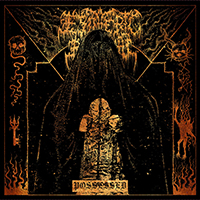 The musical symphony fascinates with an intriguing introduction, billowing with a whirlwind of drive in anticipation of the introduction of vocals, marching in the twilight covers of the twilight mystery of the Swallowed By The Earth musical fairy tale, then alternating the tempo from frantic whirlwinds of furious drive to mysterious vocal reflections setting the musical atmosphere and style of the Esoteric Ritual - Possessed album.
Entering the acoustic charm of the bard song, The Black Storms / Fairies In The Fog composition then combines the atmosphere of epic tales and the whirlwind of musical passages that wrap around vocal phrases in a frantic eagerness to create a joint unity in the sound of a twilight symphony.
Entering with a whirlwind of frantic drive, the Breach Through The Vail musical song then again and again accentuates the main motif in instrumental bridges, persistently and persistently marching through his epic musical canvas with the two-fold vocal narration of a wise storyteller.
The Where The Unholy Ones Will Burn / The Truth Lies Buried In The final composition of the album brings the vocal part to the forefront, persistently, persistently and fiercely pursuing the chosen goals and striving to achieve the greatest success. But then the sound alternates with melodic reflections of epic fairy tales and romantic minstrel ballads.