June 08, 2021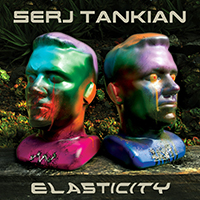 Vocals and music are intertwined in an amazing dance, sometimes jumping up with a tonality, but then the woven vocals phrases in the duet of vocals tonalities of one person - indicating that a creative person is sometimes able to be in several places at the same time, to be several personalities - but at the same time absolutely no need to be psychiatric . It should be noted that the work of this artist is so peculiar and unique, which will remain in the centuries. Thus, the title composition begins the Serj Tankian - Elasticity (EP) album, showing all the expectations from its creator.
The vocal party sets the direction of the development of musekalnіx variations, giving the shades of native folk folklore shades in the instrumental bridges, giving a tribute to the people, the origin of which is the native author of the Your Mom song.
The wise thoughtfulness of the How Many Times? composition sets all new and new questions, enchanting the entry of melodic ballad, then fascinating the thoughtful memoirs of the romantic jackets of clafic passages and guitar notes with progressive musical complexity.
Estimation and memories will be sent to the nation's charm of the sounding of the Rumi composition, the mind's experiences are complementary vocals sensuality. But then the sound is built by romantic ascension of music and vocal in a single romantic inspiration. The Electric Yerevan completes the album with some futuristic extensions of haybobs, alternating vocal meditation, exhausted radio speaker notifications and hope for the best transformation.