December 10, 2020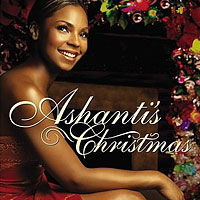 The enchanting chants of the singing lady prepare for the Christmas Time Again reception of the festive preparation, creating the mood for a fun atmosphere. The Christmas Song romantic piano tunes continue the Ashanti - Ashanti's Christmas album with a charming dance with the sensuality of female vocals. Humorous Hey Santa appeals to Santa Claus with questions and wishes. The clapping and chime of Christmas bells returns to This Christmas atmosphere of preparation for the celebration.
Intriguing and restraining with an experiences the Sharing Christmas builds up premonitions of festive changes. The piano solo begins a reimagining of the Silent Night legendary Christmas song. The Joy To The World vocals inspiration swiftly and hastily appeals for readiness for fun and celebration. Waltzing with a musical dance with romantic vocal phrases the Winter Wonderland captivates with the atmosphere of a bewitching fairy tale.
The Time Of Year pensive ballad envelops the atmosphere of dreaminess and imaginary desires and possible changes. This album ends with the We Wish You A Merry Christmas wishes that accentuates its essence.