January 20, 2019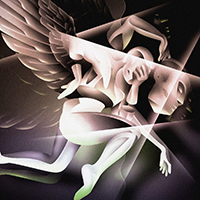 The playful melodies are intertwined with the echoes of symphonic passages, combining different styles and genres in the first composition of the Smashing Pumpkins - Shiny And Oh So Bright, Vol. 1 / LP: No Past. No Future. No Sun. album. Charming symphony comes to the fore in the Knights Of Malta instrumental part.
Inspirational motif rises above the joyful splashes of inspired pulsations of easy drive, vocals complements the Silvery Sometimes (Ghosts) image of general inspiration and restrained joy.
Full of hope and inspiration vocal phrases give the sound of Travels song so dreamy charm. Instrumental solos are filled with dreamy reverie, developing the main motive of the composition.
Alarms and doubts perpetuate the intro and vocal phrases of the Solara verse, but the furious rebellion of the chorus removes reverie and doubts, exalting unrestrained freedom.
Epic vocal phrases roll out Alienation fairy-tale canvas, captivating with the atmosphere of sophisticated thoughts and embodying the shades of ancient legends and weaving futuristic elements with folklore trends.
A harsh drive rolls a gloomy wave of a mid-tempo march, but intertwines with the vocal in the musical stream of the Marchin' On song, which brings in some influences of punk rock of the 70s-80s, but also brings in some shades of artistry.
A light atmospheric ballad With Sympathy throws away adversity and disappointment, captivating with a light sound and waves of restrained joy, enveloping you with pleasant and unobtrusive inspiration.
Dark intriguing passages roll with a pulsing march, giving the final composition of the album Seek And You Shall Destroy a mysterious intriguing sound in a couplet, carried away in a chorus of adventure filled with adventure, away from the burdensome routine.